Interactive Media Projects: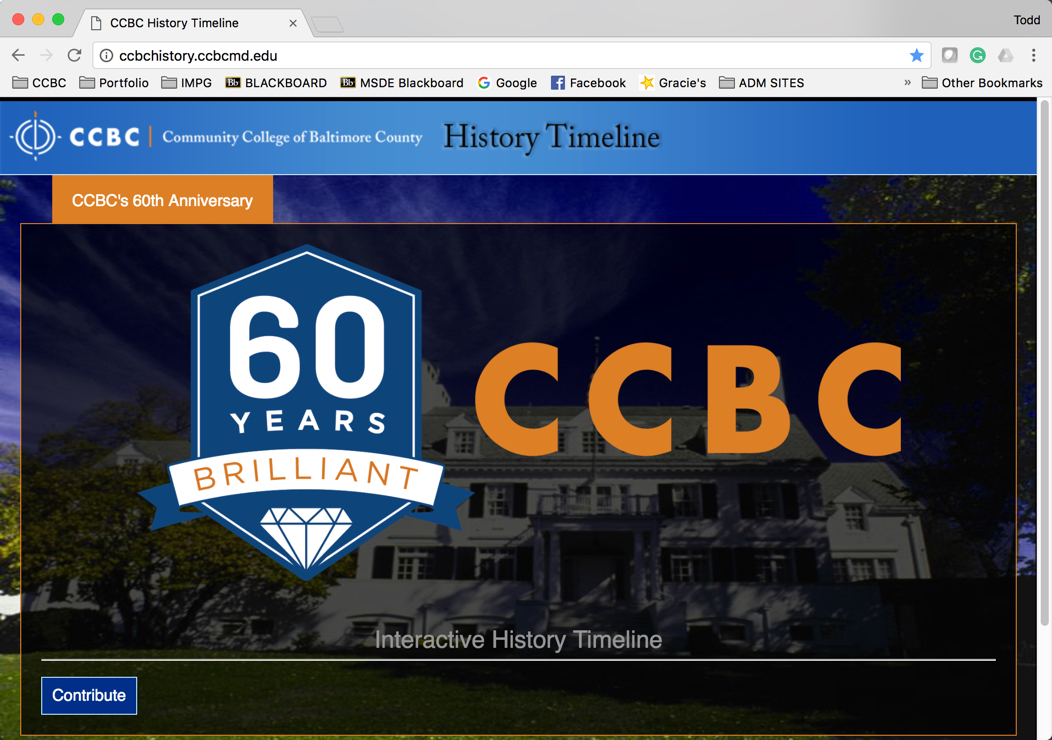 CCBC History Timeline: http://ccbchistory.ccbcmd.edu
Analyzed, Designed, Developed, and Assessed the production for the CCBC History Timeline. This project was an update to the Flash Timeline that I had created 10 years prior. Moving to a completely web-based Dynamic PHP, HTML, CSS, and JavaScript timeline. The timeline updates the years automatically, content is loaded by the CCBC Community, and verified and approved by a committee of CCBC employees that I put together for the project.
Faculty Portfolio: https://facultyportfolio.com/
In 2014, I began to build a manual to reduce the amount of confusion experienced when faculty applies for a promotion. This manual expanded into a fully online program with Promotion Builder, Annual Summary Builder, Course Observations, Student Evaluations, and a tremendous time and money savings to the college. This online program is a tool that is now available to college worldwide.
Ed Clay Estate Attorney: http://eclaypa.com,
Ed provides continuing education courses for Maryland insurance professionals and Certified Financial Planners®, both at their locations and in the learning center in our building.
Gracies 21st Century Cafe and Catering: http://Gracies21stcentury.com
Civilized Dining in the Country, Gracie's was designed & created out of respect for life & well-being. . . this is the beginning of a message that appeared on our menu at our opening in November 1988.
---

[Print View]